---
Quibi
︎︎︎SP2020 c/o Instrument | ︎ Brand Launch | ︎Art Direction, Graphic Design, Motion Design & Social Media Content |
Quibi is here to disrupt the streaming world, delivering bite-sized premium original content, exclusively on mobile. We helped launch the brand through a bold new way of marketing, spanning all of their channels — building excitement for the brand and a global following from the ground up.
A New Way of Marketing
After 10+ years, streaming is the new norm. Recognizing that the entertainment world was ripe for disruption and armed with new technology, Quibi aimed to redefine the way people experience video content.

Eight months out from launch, Quibi came to us looking for strategic and creative ways to stand out in an increasingly saturated market. From branding, to show art, to marketing we knew we had to create brand experiences that felt as bold and pioneering as their product.



---
Start the Show: You Ain't Got These
Watch the Trailer ︎︎︎
This urge for innovation was equally as important in the way shows are branded. We partnered with the brand and product team to imagine the branding and marketing for some of Quibi's tentpole shows, including Lena Waithe's 'You Ain't Got These'. A sneaker culture docu-series going beyond the shoe, examining subtexts of race, politics, class, gender, commerce and addiction. Realizing Lena Waithe's vision, we wanted to bring that same level of thought and nuance to the art direction and marketing of the show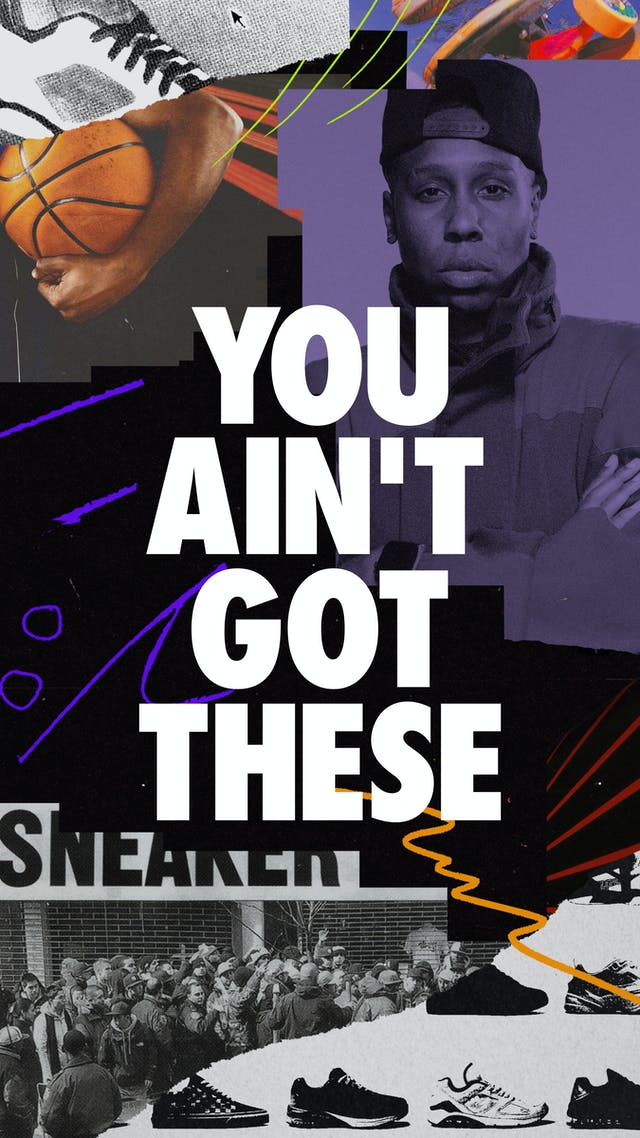 The Rebirth of Punk'd
Punk'd is back! And no one is safe! The iconic series returns with Chance the Rapper as host -- masterminding the biggest pranks behind the scenes. The biggest stars are about to learn what happens if their fates were up to Chance.
A Hidden Social Stunt at The Big Game
Watch the Superbowl Ad ︎︎︎
A phone number on the van, hidden in plain sight, gets captive viewers.
Watch what happens when you dial the number ︎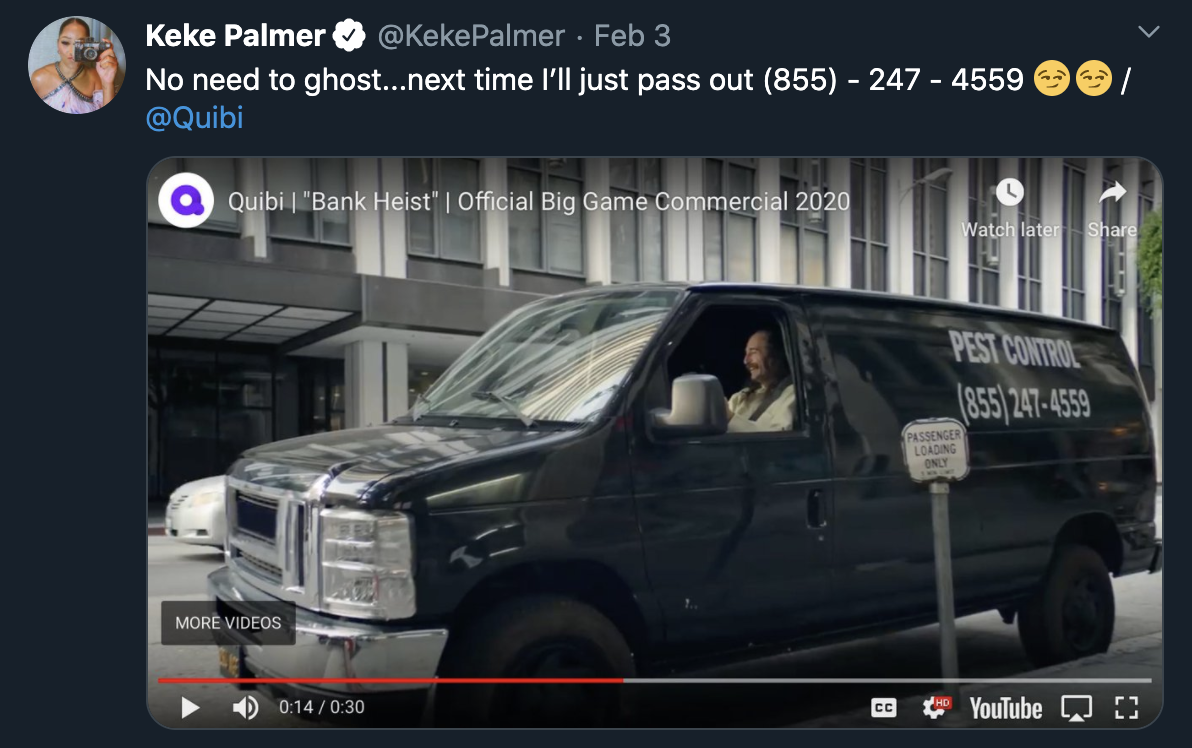 Defining the System

Partnering with their brand and marketing teams, we created a comprehensive brand marketing strategy for their digital communications. To build momentum, we shifted from teasing out who they are to defining their product — all while capturing the brand's unique personality.
To bring this strategy to life, we created a graphic system showcasing the breadth of content parceled out in bite-sized chunks – lists, memes, quotes, etc – arming them with an ecosystem of branded assets with the overall objective to strengthen and amplify Quibi's reach, audience and influence.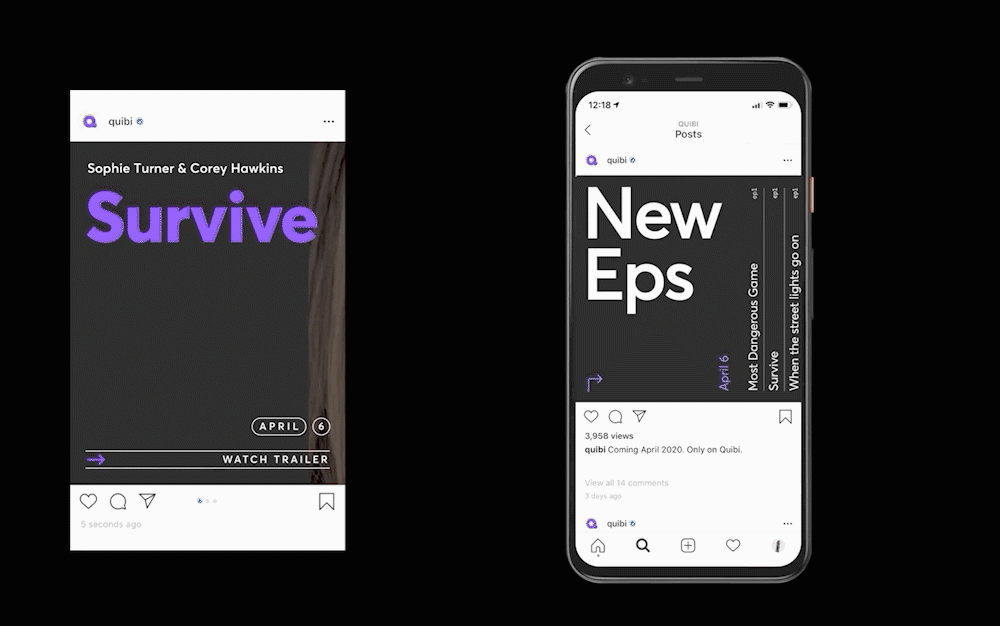 Interacting with Culture

During two of entertainment's biggest nights – the 2020 Super Bowl and The 92nd Academy Awards – our teams merged to introduce Quibi to the world in a big way. Developing clever, timely and tongue-in-cheek social campaigns, we evolved the brand voice to be uniquely relevant to each of these cultural moments.
"Being a new product, we had to try something different in the way we got our brand out there. We needed fresh thinking and Instrument came in with a bold point of view that blended digital strategy with strong creative – pushing our brand into exciting new territories."
— Edwin Lewis, Creative Lead at Quibi



---
Results
During our work, Quibi was named one of the top 10 brands to make an impact at the 2020 Super Bowl. Growth in their social following soared, and traffic to Quibi.com spiked – driving pre-orders and Quibi Insider signups.
Since launch, traction has continued to grow steadily –
From 1.8M app downloads in the first week
to an 8x increase in social following,
initial results are far exceeding goals.