---
Nike: "You Can't Stop Us"
︎︎︎SU2020 c/o Instrument | ︎Art Direction, Motion Design, Content Production, (Zoom) Film Directing & UX Design
When the world of sports paused due to Covid-19, athletes* everywhere experienced an unprecedented disruption in their training routines. We helped Nike respond with You Can't Stop Us—a rallying cry for everyone to stay motivated, moving, and connected to the culture of sport while stuck inside.
---
Showing up for the athlete*

Overnight, Nike had to figure out how to show up differently for their customers. At Instrument, we believed the right course of action during Covid-19 was to consistently and reliably show up in full service to their Members. Based on this insight and our in-depth knowledge of the brand stemming from years of partnership with Nike, we focused squarely on their audience — their day-to-day lives, challenges, needs, and unique views the world. From this perspective, You Can't Stop Us — Nike's promise to publish daily content in service of all athletes* — was built.
Moving from resigned to resilient

With a dedicated team of writers, strategists, designers, and editors, we formulated, created, and published daily content to help shift Members from resigned to resilient. We did this by portraying larger-than-life figures as real humans dealing with changes in the world and seeking strength just like the rest of us, and by seamlessly integrating brand communication on digital platforms to meet the consumer where they are. From stars like Mj Rodriguez and David Chang to athletes like Alex Morgan and Eliud Kipchoge, YCSU provided a steady cadence of movement, motivation, and hope during a challenging time and helped Nike form a deeper relationship with new and current Members.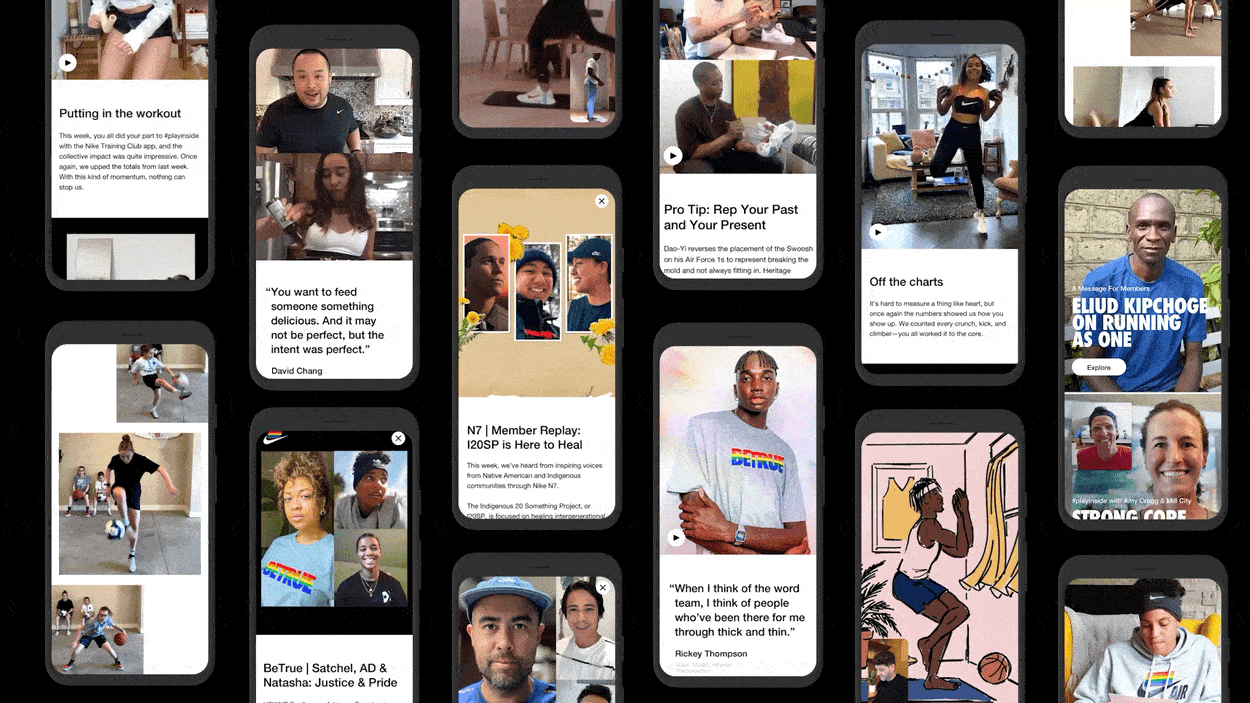 365 Enablement

Understandably, Nike's initial plan was to get content out to Members as quickly as possible. We helped Nike evolve this approach into a long-term 365 "Enablement" strategy that consisted of weekly themes and daily content that matched the right athletes at the right time with the right message. This guided the creation of bespoke athlete, trainer, and influencer briefs with scripts and comprehensive content capture guidelines. We coordinated remote video productions with the talent, directed the conversations and guided the narrative through pre and post-production.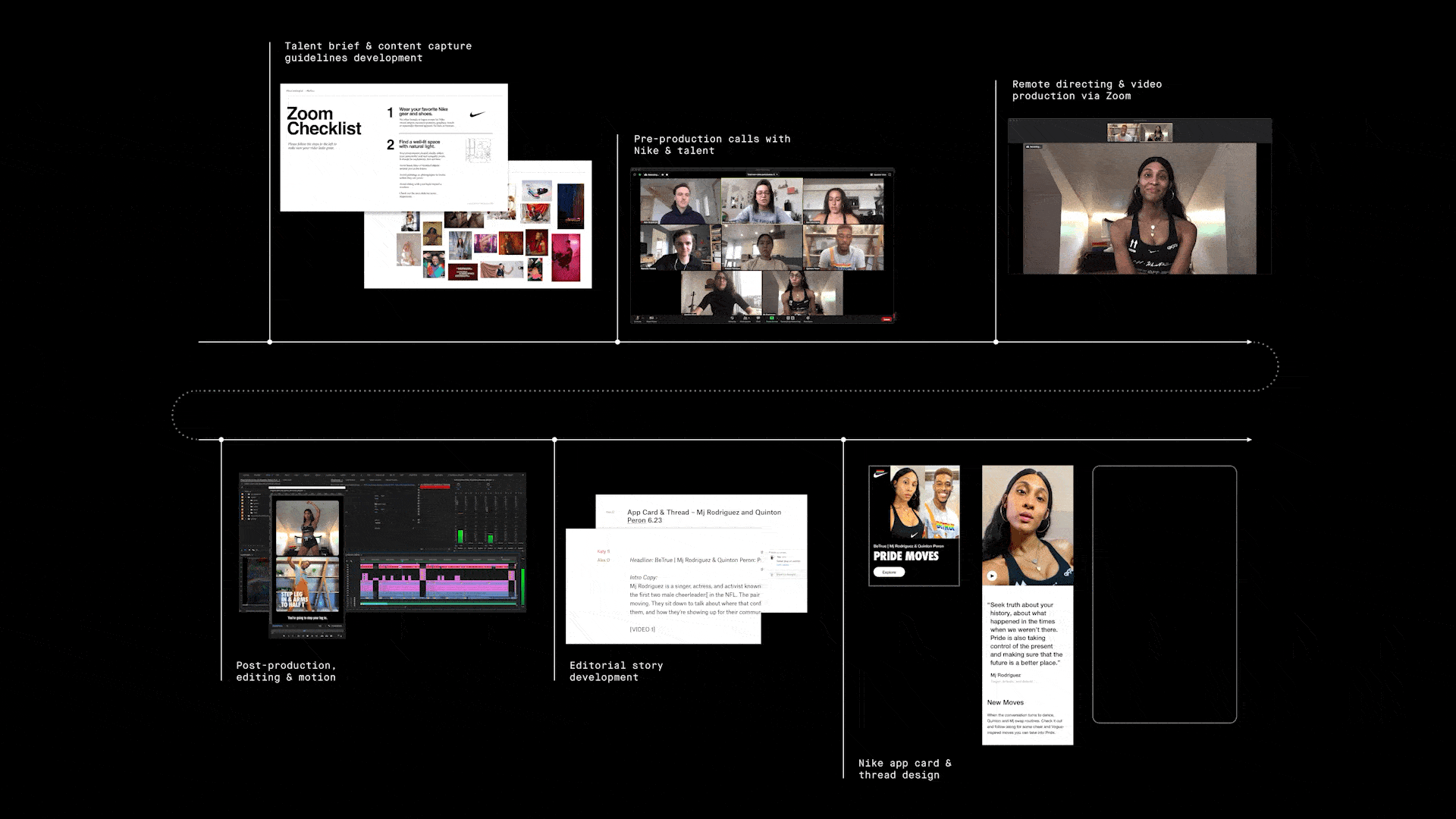 "We spent a lot of time talking about the two speeds of marketing. In five short days, we were forced to just do it"


- Carson York, Digital Marketing Director at Nike


---
Results

Nike Members responded. Just 14 days after launch, active weekly Members in the Nike App reached 3.2 million—an all-time high and more people than Nike had in their entire ecosystem the previous year. There was also a 27% increase in Members interacting with You Can't Stop Us content who then returned to the Nike ecosystem.